BT Business
We empower organisations large and small with secure and resilient connectivity. We unlock their potential to thrive and innovate anywhere in the world – connecting everyone to a brighter digital future.
Digital
Our internal Digital unit is responsible for leading BT Group's digital transformation, driving experience innovation and delivering the products and services our customers need to support their own goals.
Networks
Our internal Networks unit is responsible for designing, building and running the networks and technology platforms that BT Group, and our customers, rely on.
Consumer
We're largest provider of consumer mobile and fixed broadband communications services in the UK. With over 25 million subscribers, we're constantly improving and innovating our infrastructure to provide the best networks, and entertainment services, including gaming and TV, to seamlessly connect our customers wherever they are to the things that matter most to them.
Once you've made the brilliant decision to apply for a graduate or apprentice programme at BT, you'll want to know about our simple process and personal approach! You can find the link here to get started.
The application process starts with an online test, followed by an online video interview and finally a virtual assessment centre. The quicker you get through the first 2 stages, the quicker you will get through to an assessment centre, so although there is no end date on our applications, they do fill up quickly so make sure you apply as soon as you can.
Find out more
We're here for you every step of the way. Need assistance, guidance, or have questions? Reach out to our dedicated support team:
For Graduate roles: graduate.recruitment@bt.com
For Apprenticeships: bt.apprenticeships@bt.com
Your success is our priority, and we're committed to helping you thrive in your early career journey. Don't hesitate to get in touch.
Be the first to know about exciting job opportunities. Sign up for personalised job alerts and seize your chance to shine in a new role.
Create job alert
We recognise that Inclusion and Diversity is not just a 'nice thing to do', it's critical to our growth. Our commitment to I&D remains resolute and unwavering.
Find out more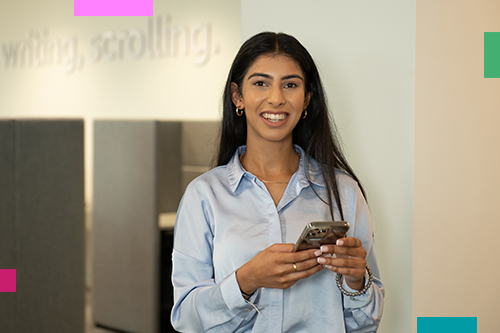 Search graduates vacancies
Our graduate programmes are perfect for people who aren't quite sure they know what they want to do yet. Most of our programmes rotate around a particular sector, so you can find out what you really enjoy doing. Our graduates play a crucial role in keeping the country connected, and you might be one of them.
Explore our FAQs section to uncover answers to some of the most popular questions we had about our exciting opportunities. Click now to find out more and kickstart your career journey with us!
Find out more
Be the first to know about exciting job opportunities. Sign up for personalised job alerts and seize your chance to shine in a new role.
Create job alert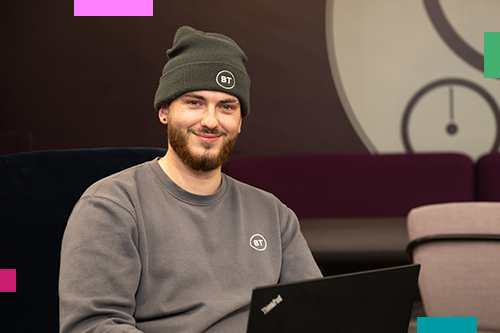 Search apprenticeship vacancies
You'll be doing a real role and learning new skills from day one. Plus, you'll be studying for a nationally recognised qualification alongside your job. We offer apprenticeships from Level 2 to Level 6 in almost everything you can think of. From Customer Service, to Project Management to Software Engineering. From Applied Research to Field Engineering to Cyber Security.